Umi Plus 5.5 inch Android 6.0 4G Phablet Helio P10 Octa Core 1.8GHz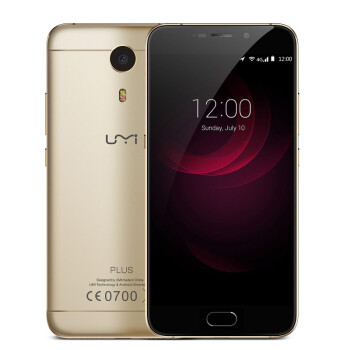 Super Deals
Start in:

Super Deals
End in:
Choose Shipping Method:
| Shipping Company | Estimated Delivery Time | Shipping Cost |
| --- | --- | --- |
Shipping:
Return
Policy :
If product not as described, you can return it and get full refund or keep the product and get a partial refund agreed with the seller.
View detail
Add to Cart
Specification
Display Resolution :

1920×1080

Display Size :

5.5

CPU Cores :

Ultra-Octa

Other Operation System :

Android 6.0

RAM :

32GB

Phone Memory :

4GB

SIM Card Quantity :

Dual SIM

Rear Camera Pixel :

13 Million Pixels

Front Camera Pixel :

5 Million Pixels
Product Details
Shipping Weight :

0.34kg

Net Weight :

0.18kg

Package Size :

16cm x 8cm x 4cm

What's in the box :

UMi Plus Phone x 1; Quick Charge USB Type-C cable x 1; PE+Quick Charger x 1; SIM eject tool; User Menu x 1
Have a Question?
Disclaimer: You can inquire about the packaging, color, transport, storage and other aspects of the product before buying and our professionals will reply.Because the manufacturer may change the packaging, color, origin and other parameters of some products, the reply may be valid only at the moment to the inquiry and will be only for reference purpose for others. Time for reply:9:00am-6:00pm from Monday to Friday. Please be patient!
In order to obtain better service, please enter "My Order" list, and click "Contact Seller" to question.
Type of inquiry: Please select the inquiry type
Submit
Q by 7***a Mon Jan 02 10:13:41 CST 2017

Доброго времени суток! А можно как-то рублями оплатить?

A Уважаемый клиент, Вы можете оплатить через карту, но мы посчитаем в долларах по официальному курсу валюты доллара-рубля. Спасибо за поддержку JD.RU

Q by 7***e Sun Nov 13 23:46:25 CST 2016

Скажи мне мой трек-номер?

A Уважаемый киент, напишите, пожалуйста, в нашу почту contact@jd***m нашей техподдержкой, он вас проконсультирует. И укажите свой номер заказа. Спасибо за поддержку JD.RU

Q by 4***6 Fri Nov 11 21:20:35 CST 2016

При оплате в гривнах происходит ли конвертация в доллары автоматически?

A уважаемый клиент, мы считаем в долларах. И цена написана на странице товара тоже по долларам. Спасибо за поддержку JD.RU

Q by 7***d Fri Nov 11 17:57:58 CST 2016

Добрый день! Подскажите есть ли модель для Европейского рынка UMI PLUS или она только на Китайский?

A Уважаемый клиент, это не для китайского рынка. Спасибо за поддержку JD.RU/JOYBUY.COM

Q by 7***3 Fri Oct 28 19:20:00 CST 2016

добрый день! какой размер самого телефона?

A Уважаемый клиент, размер самого смартфона:158x8.8x75mm . Спасибо за поддержку JD.RU
Buyer Protection
We will refund if the item is not as described or is of poor quality.
Delivery Guarantee
You will get a full refund if your order does not receive
Safe Payment
Pay with popular and secure payment methods
Chinese Brands Selection
100% Brand Suppliers