Touchjet Pond Portable Mini Smart Touch Projector Wifi Bluetooth HDMI Education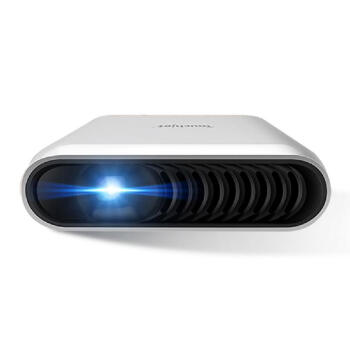 Price:
$
799.00
out of stock
Choose Shipping Method:
| Shipping Company | Estimated Delivery Time | Shipping Cost |
| --- | --- | --- |
Shipping:
Return
Policy :
If product not as described, you can return it and get full refund or keep the product and get a partial refund agreed with the seller.
View detail
Please check the version of the product before purchase. If the plugs or outlets of the country you currently reside in are different from those compatible with the product, please use it with a converter adapted to local standards.
Product Description
Advantages: 1, a unique touch-screen technology 2, diffuse light, large-screen protection of the eye 3, compact portable body 4, early childhood professional content, massive App
The following is a selling point details:
1, with a unique touch-screen technology, can be interactive projection screen, it can be projected on any surface out of the screen with a "touch screen" function, you only need to use the matching stylus to touch the screen projection Operation is the world's first touchable projector
2, touch sensitive, only 20 milliseconds touch response, touch experience super stick
3, support up to 4 people at the same time on the screen to operate, the game to play together to share only wonderful
4, large-screen, diffuse eye design, 80-inch big screen so that you no longer worry about the child's eyes, let the children bid farewell to injury Eye Pad
5, compact and portable body. Machine only 268 grams of weight, 28 * 100 * 115mm size compact design, so that Pond looks only a slightly larger charging treasure size. Easy to carry into the bag, clothing pocket, anytime, anywhere to meet the parent-child interaction, home entertainment and mobile office needs
6, equipped with Andrews 4.4 system, massive free App, the fun, education, office, entertainment video
7, built-in wireless Wi-Fi, anytime, anywhere surfing, what you want what
8, pre-installed the most professional early childhood content - baby bus official authorized App, phased to carry out scientific training of children to accompany the healthy growth of babies, mothers of choice and love
9, super-intimate design, rounded design of the fuselage to protect children in the use of security
10, WPS and other office software are compatible for business people, educational display to create the coolest display. While that side to write, while speaking edge annotation, and instantly arouse the audience interest, showing more vivid and vivid.
11, support drawing, writing and other software, to cultivate children's hobbies
12, support Youku, TV home, Youku and other video entertainment software, to create their own home theater
13, support for computers, mobile phone screen display
14, the fuselage running memory 2G, quad-core CPU, speed experience; comes with 16G memory, you can insert 32G TF card expansion, storage space must be enough
15, support for Bluetooth connectivity, Bluetooth speakers and other equipment can be connected
16, with endurance capacity, can be used without plug-in 2-2.5 hours;
Touchjet Pond Portable Smart Touch Projector, 854 x 480 resolution Built-in Wi-Fi and Bluetooth

1. Touchjet Pond is an interactive Android projector that turns any surface into an 80-inch touchscreen
2. Touchjet Pond takes any app from the confines of a smaller screen and projects to an 80-inch space on a wall, table, or any surface.
3. Simply touch the stylus to the projected images with pinpoint accuracy, just like the smartphones and tablets you are used to. The Airmouse remote doubles as a pointing device and remote control.
4. Stream from Anywhere: Controlling the Touchjet Pond is easy with either the stylus, Airmouse, or connect via WiFi or HDMI to project from your smart device, Mac, or PC.
5. Built-in Wi-Fi and Bluetooth , allows simple connectivity to all your devices.
6. Multi-Touch, up to 4 people can interact with the surface at the same time.
7. Up to 80 lumens of white brightness at 854 x 480 resolution.
8. Built-In Speaker, Offers crisp audio and with headphone jack for more speakers.
9. Can download any Android app right onto the pond
10. Portable Design, Easy to carry and transport.

Brand: Touchjet
Model: TP1
color: white
Specifications (EU, US & UK Plug)
Operating system: Andrews 4.4
Brightness: 80 lumens
Connection: WIFI, Bluetooth, data cable connection
Optical Technology: WVGA 0.3 ""DLP
Touch type: multi-point optical touch
Lamp Type: RGB LED
Contrast ratio: 1000: 1
Resolution: 854x480 Pixel (WVGA)
Projection distance: 50cm ~ 300cm (14 ""~ 85"")
Brightness: 80 Lumens maximum charge mode; battery mode up to 50 lumens
Focus mode: Manual
Memory: 8GB Flash
Power: 15W
Battery type: 3.7V, 4000 mAh, built-in rechargeable lithium polymer rechargeable battery
Charging parameters: Input: 100 ~ 240V 50 / 60Hz 0.5A
Output: 5V 3A, DC
Product size: 108 * 98 * 33mm
Product Details
Shipping Weight :

0.92kg

Net Weight :

0.92kg

Package Size :

18cm x 16cm x 10cm

What's in the box :

1* Touchjet Pond Projector 1* Touch pen 1* Remote control 2* HDMI Standard port to MINI 1* OTG cable 1* Power Supply 1* US Plug 1* UK Plug 1* EU Plug 1* English manual
Have a Question?
Disclaimer: You can inquire about the packaging, color, transport, storage and other aspects of the product before buying and our professionals will reply.Because the manufacturer may change the packaging, color, origin and other parameters of some products, the reply may be valid only at the moment to the inquiry and will be only for reference purpose for others. Time for reply:9:00am-6:00pm from Monday to Friday. Please be patient!
In order to obtain better service, please enter "My Order" list, and click "Contact Seller" to question.
Type of inquiry: Please select the inquiry type
Submit
Buyer Protection
We will refund if the item is not as described or is of poor quality.
Delivery Guarantee
You will get a full refund if your order does not receive
Safe Payment
Pay with popular and secure payment methods
Chinese Brands Selection
100% Brand Suppliers