Bluedio H+ HiFi Bluetooth Headphone 4.1 black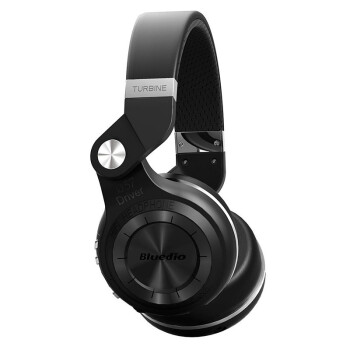 Super Deals
Start in:

Super Deals
End in:
Version:
T2 upgrading version - turbo II
Choose Shipping Method:
| Shipping Company | Estimated Delivery Time | Shipping Cost |
| --- | --- | --- |
Shipping:
Return
Policy :
If product not as described, you can return it and get full refund or keep the product and get a partial refund agreed with the seller.
View detail
Add to Cart
Please check the version of the product before purchase. If the plugs or outlets of the country you currently reside in are different from those compatible with the product, please use it with a converter adapted to local standards.
Specification
feature keywords :

Stereo , 3.5 mm , Portable , Light Weight
Product Description
Product Details
Shipping Weight :

0.44kg

Net Weight :

0.44kg

Package Size :

20cm x 17cm x 9cm

What's in the box :

Bluetooth headphone x 1、 USB Cable x 1、 3.5mm Audio cable x 1
Have a Question?
Disclaimer: You can inquire about the packaging, color, transport, storage and other aspects of the product before buying and our professionals will reply.Because the manufacturer may change the packaging, color, origin and other parameters of some products, the reply may be valid only at the moment to the inquiry and will be only for reference purpose for others. Time for reply:9:00am-6:00pm from Monday to Friday. Please be patient!
In order to obtain better service, please enter "My Order" list, and click "Contact Seller" to question.
Type of inquiry: Please select the inquiry type
Submit
Q by 6***8 Thu Oct 26 16:52:56 CST 2017

НОМЕР ОТСЛЕЖИВАНИЯ ДАЁТЕ?

A Уважаемый клиент,время для подготовности отправки состоится 7 дней, и после упаковки, трекинг загрузится как можно быстрее , скоро обновляется в деталях заказа.Спасибо.

Q by 6***c Sat Aug 26 05:07:07 CST 2017

я у вас покупал уже - еще хочу купить но хотелось другой цвет наушников - покупал черные - хотелось синие или красные ? есть такая возможность ваша ?

A Уважаемый клиент, к сожалению, пока только черные. Спасибо

Q by 7***f Fri Aug 25 06:38:12 CST 2017

Подскажите это оригинальные наушники bluedio t2+ или подделка?

A Да, оригинальный.

Q by 4***7 Tue Aug 22 22:27:25 CST 2017

Получайте всегда кэшбэк 2 % от стоимости покупки, регистрируйтесь https://goo_gl/wv2XGv вместо подчеркивания ставьте точку. Выплата кэшбэка от 1 рубля на банковскую карту, Webmoney, QIWI.

A Уважаемый клиент, извините, но это зависит от кэшбэк сайта, гда вы регистрировали. Спасибо за Вашу поддержку.

Q by 7***0 Tue Aug 22 16:08:43 CST 2017

Успейте получить кэшбэк 2 % от стоимости покупки, перейдя по этой ссылке https://goo_gl/wv2XGv вместо подчеркивания ставьте точку. Выплата кэшбэка от 1 рубля на банковскую карту, Webmoney, QIWI.

A Пожалуйста как можно оформляйте заказ на официальном сайте, чтобы избегать от ненужной проблемы.
Buyer Protection
We will refund if the item is not as described or is of poor quality.
Delivery Guarantee
You will get a full refund if your order does not receive
Safe Payment
Pay with popular and secure payment methods
Chinese Brands Selection
100% Brand Suppliers