(Global Version)Nubia Z17 mini Smartphone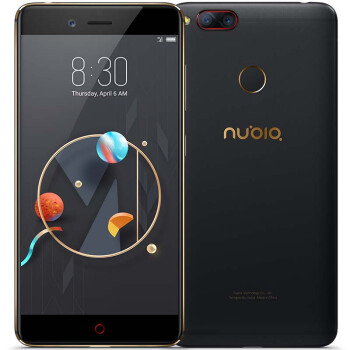 Super Deals
Start in:

Super Deals
End in:
Choose Shipping Method:
| Shipping Company | Estimated Delivery Time | Shipping Cost |
| --- | --- | --- |
SHIPPING:
Return Policy
If product not as described, you can return it and get full refund or keep the product and get a partial refund agreed with the seller.
View detail
Add to Cart
Product Details
Shipping Weight :

0.40kg

Net Weight :

0.16kg

Package Size :

12cm x 20cm x 5cm

What's in the box :

1 × Phone,1 × USB Data Cable,1 × User Manual,1 × EU Power Adapter
Have a Question?
Disclaimer: While we try to ensure product information is accurate, sellers may occasionally amend product information. Content on this site is for reference purposes, and we recommend that you contact the seller for additional information on the product.
In order to obtain better service, please enter "My Order" list, and click "Contact Seller" to question.
Type of inquiry: Please select the inquiry type
Submit
Q by 4***5 Thu Feb 15 19:33:23 CST 2018

Скажите пожалуйста, быстрая зарядка есть? На сколько ампер зарядное устройство?

A Уважаемый клиент, быстрой зарядки нет. Зарядное устройство на 2A. Спасибо за Вашу поддержку.

Q by 4***5 Mon Feb 12 20:41:58 CST 2018

День добрый! Скажите пожалуйста, какая версия программного обеспечения стоит? (какой андройд и версия прошивки)

A Уважаемый клиент, это международная версия. Спасибо

Q by 5***1 Mon Jan 29 20:21:22 CST 2018

Модель NX569J? Зарядка с евровилкой?

A Уважаемый клиент, здравствуйте. Зарядное устройство - китайская версия. Спасибо.

Q by 7***e Fri Jan 26 18:25:03 CST 2018

Какие FDD-LTE частоты поддерживает этот телефон (перестаньте путать из с TDD-LTE!)?

A Уважаемый клиент, по описанию этот телефон поддерживает FDD-LTE частоты:B 1/3/5/7/8/20.Спасибо.

Q by 5***6 Fri Jan 26 19:54:18 CST 2018

У вас ответы противоречат описанию. Определитесь наконец, акция заканчивается. В описании вилка EU, европейская версия и B20. В ответах китайская версия, китайская вилка и нет B20. Чем верить?

A Уважаемый клиент, это телефон международной версии, а вилка китайской версии и есть FDD-LTE B20. В описании так же. Спасибо.
Buyer Protection
We will refund if the item is not as described or is of poor quality.
Delivery Guarantee
You will get a full refund if your order does not receive
Safe Payment
Pay with popular and secure payment methods
Chinese Brands Selection
100% Brand Suppliers